Are you planning to build or renovate your home?
Maybe you're searching for off-the-shelf house plans, working with an architect or designing your own home.
Maybe you're looking to buy a home and want to know if the design is right for you.
Or perhaps you just enjoy learning about home design!

Home design help for everyone...

Hi I'm Meg. Welcome to House Plans Helper (or HPH for short).
There are lots of sites out there to help you with the interior décor of your home. I bet you've spent more than an hour or two browsing through all those beautiful pictures.
But what about the bones of your home – the floor plan, the lighting design, the window placement etc? Get these wrong and no amount of decoration can put it right.
Building, renovating or buying a home is a big deal. With the amount of money you'll spend on your home it makes sense to learn a little about home design.
The House Plans Helper website is here to help you.

Here's what people are saying about House Plans Helper

"This site was exactly what I was looking for! I bookmarked it immediately and have come back to it often." - Courtney L. USA"

"Love this site and wish I'd discovered it a lot earlier." - Bronwyn, Australia"
"It's just fantastic. Spent 2 hours on it last night and it really got my mind going, particularly all the different orientations and layouts." - Ann, Ireland"
"I just love this site. I have learned more from your site than in any home design books. Please keep this up. Thanks." - Sandra, UK"

"You have given me the tools to design my house. Thank you, thank you, thank you!" - Anne L. USA"

"Thanks for providing such useful information. Keep up the good work!" - John, Canada"

"There is so much rubbish on the web that I am amazed when I find a genuinely useful, unpretentious, insightful site such as yours. Thank you!" - Dave, Australia"

Here's what people are saying about House Plans Helper

Popular pages on House Plans Helper...

Here's what's popular or you can take a look at the site map.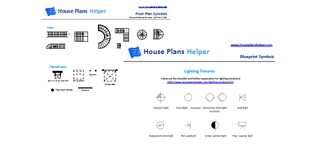 A great starting point is to get your free floor plan symbols and free blueprint symbols

Which free floor plan software application will be best for you? I've reviewed a bunch of them.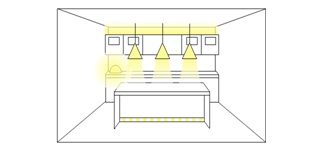 Let there be lighting design ideas!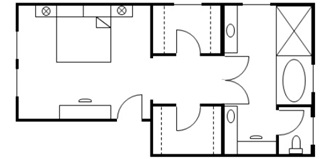 Refine your room design.

What's New?
How to read house plans
Learn how to read house plans - site plans, floor plans, elvations, sections, mechanical & electrical etc