Hi Everyone,



Kitchen Islands & Island Hideaways

How often do you go on vacation and find yourself slowing down when you go past the windows of local real estate agents? Or maybe you already own a holiday home and enjoy returning to the place you know and love every year. Then again, perhaps you enjoy novelty and going to a different place every year.

If you own a holiday home, I'd love to hear the story behind it. How did you find it? Did you do a renovation? Is it very different in style from your usual home?

Click here to tell me your holiday home story.



I've just realised that I forgot to tell you all about the article I was interviewd for on the Houzz website. I got contacted by Houzz at the beginning of the year to talk about bathroom layouts. I'll have to get back in touch with my Kitchen triangle ideas.
Anyway, I digress. Back to holiday hideaways. This month's all star home is a lakeside holiday studio. Keep reading to have a peek.
Summer is well and truely on the way. Here's what I've got for you this June...

I finished the page on kitchen island design. Take a look...
Kitchen Island Designs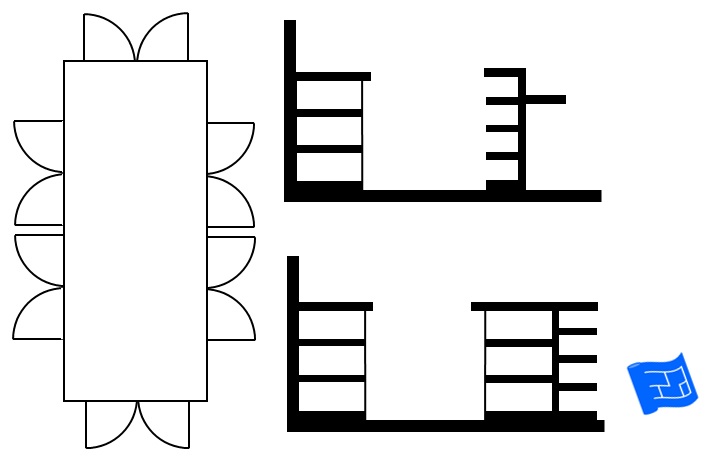 Kitchen Island Designs - Deconstructed. Find out about the different elements of kitchen island design.

This month's tip from an architect is all about designing in section. There are quite a few section diagrams included on the kitchen island designs page. I hope you see the benefit of them. Sections represent the experience of a kitchen island as well as a home.
Design in section – First of all, let me explain what a section is. A section is a drawing of a building as if it has been cut through from top to bottom at any point along its width using a knife and opened up so that you can look inside. Good designers work back and forth between plans and sections, allowing each to inform the other. Poor designers fixate on floor plans and draw building sections afterward as a record of decisions already made in plan. But sections, it could be said, represent 50 percent of the experience of a building. In fact, some sites (such as those with a steep slope) and homes (those requiring double height spaces, careful management of connections between floors, or unusual attention to daylighting) require that the design is considered in terms of section before moving on to the floor plan.

Tre Livelli 'Three Level' House
This compact holiday retreat by Studioata may not quite fall into the 'tiny' home category, but it's certainly small and beautifully formed, making use of some ingenious design to make the space work hard.
Here's a view from the bottom of the home.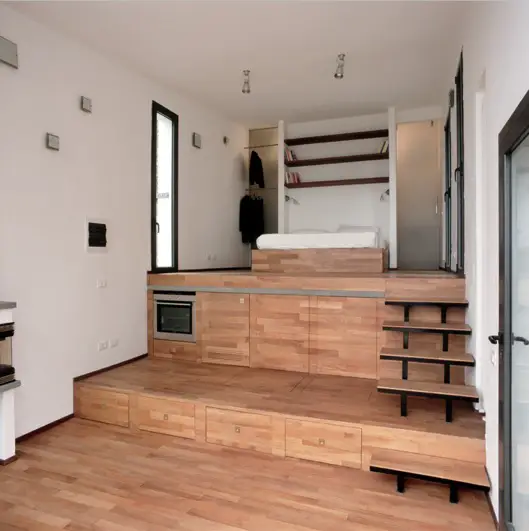 And when it's time to get busy in the kitchen, the kitchen comes out to play.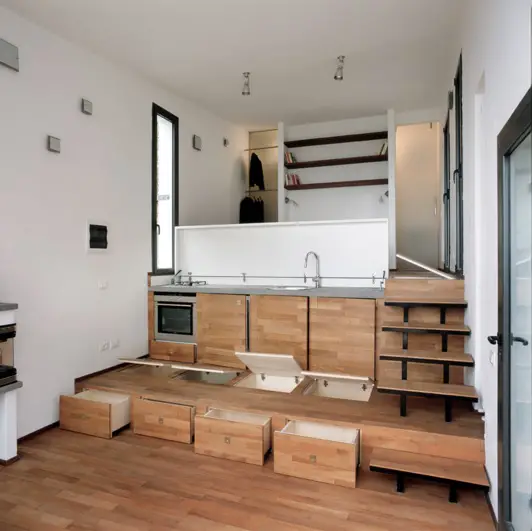 The bathroom is right at the top of the home.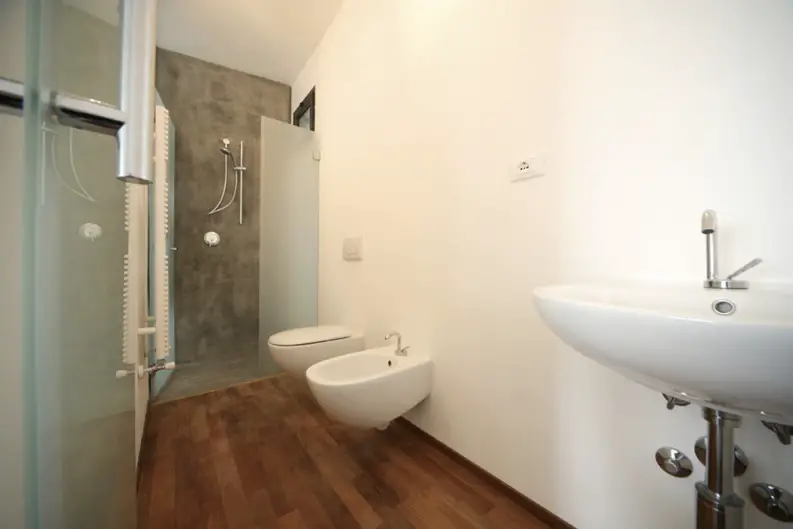 And here's the view from the entrance to the bathroom.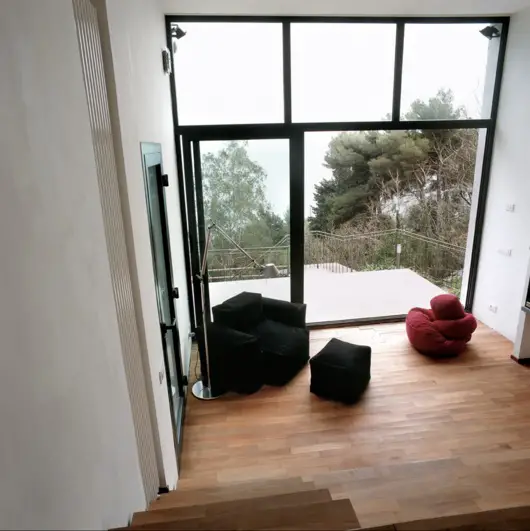 The architect made these sketches to communicate the idea behind the home before the detailed design phase.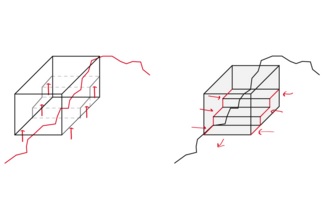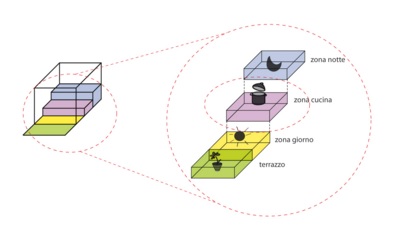 Falling into a relaxed slumber in the middle of the day is (IMHO) one of the most decadent activities you can indulge in at home. It makes you feel like you're on vacation. Why not include a special place to catnap into your home design. Try a day-bed in the kitchen, or a long sofa in the living room, or a large window seat on the upstairs landing. Where will you choose?

This bathroom sticks out into this bedroom, but those curved walls make it all OK. There are some design situations where a room will bump out into another room. A curved wall, even with a pretty tight curve right at the edge can make the bump out feel more comfortable.
Thinking of curves reminds me of this Pin of a curved shower.

"There is a powerful need for symbolism, and that means the architecture must have something that appeals to the human heart." Kenzo Tange
I came across this quote just as I was putting together this month's newsletter and it felt very appropriate for holiday homes.
I hope you enjoyed this month's 'Island' issue.
I'll be taking my own vacation over the summer. I'll be back in September with the newsletters. I'll still keep in touch with any new content on the site.
I hope you all have a great summer.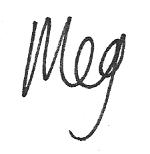 House Plans Helper is powered by SBI


www.houseplanshelper.com

---