Hi Everyone,



Some of you will already have read a few installments of Remodelog, the story of my own home remodel. We decided to use an architect for the design.

How about you?

'How are you planning to design your house?'

Maybe you're planning to buy a house plan, use an architect or design your own home. I'd love to hear about how you plan to design your home.

Go ahead and tell me all about it.

And with that, let's move on to what I've put together to share with you this month.

Hiring an architect
Remodelog 4 - A story about hiring an architect.

"Roll your drawings facing out. This will help them stay flat when you lay them on a table or pin them to a wall."
If you receive electronic drawings, these pages might also be useful.
Printing out a large pdf floor plan to scale on your home printer
Giving feedback using comments on a pdf floor plan

Grillagh Water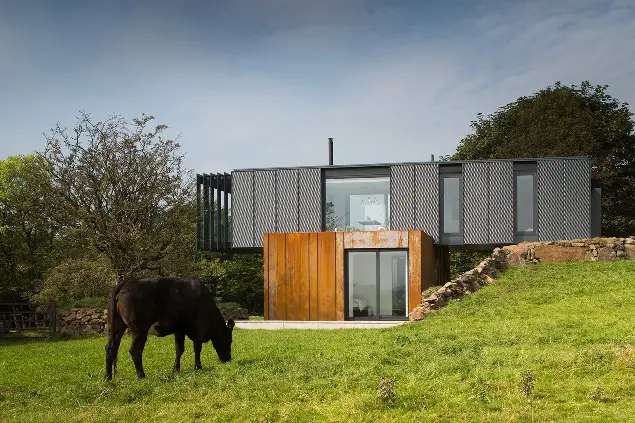 Ever since someone thought of using shipping containers as a pre-fabricated building material, many homes have been built using them with mixed results. This home by Patrick Bradley Architects impresses me because it is built using shipping containers and yet you can't tell.

Here are some images of the interior.

I particularly like the way the kitchen is open to the dining and living space and yet keeps it's distance with the stairs slotted in between.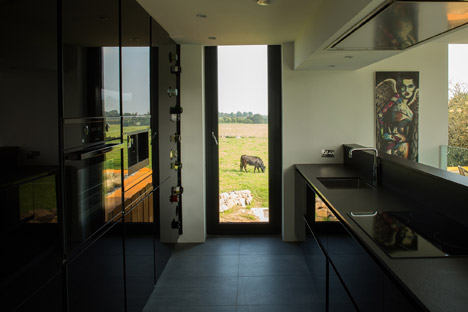 The living space sets up the stove and the view as equal focal points from the sectional sofa.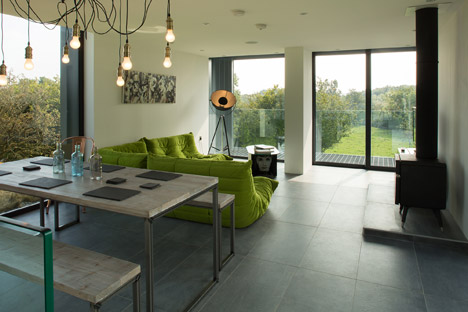 Here are the floor plans. It's clever how to the top floor creates an overhang to shelter the front entrance.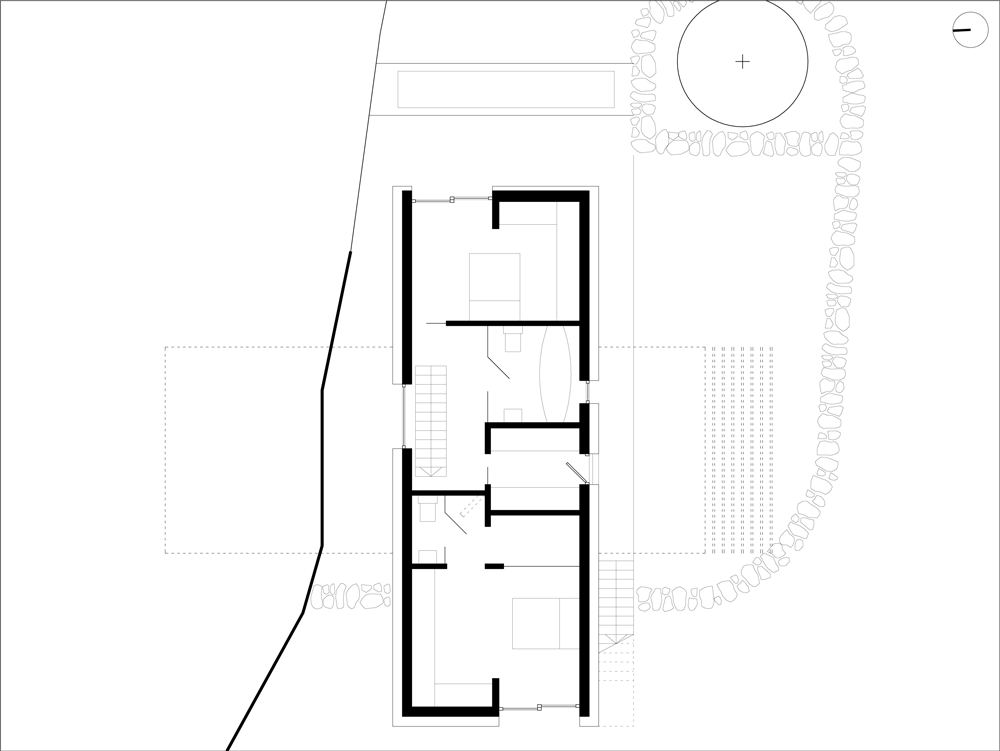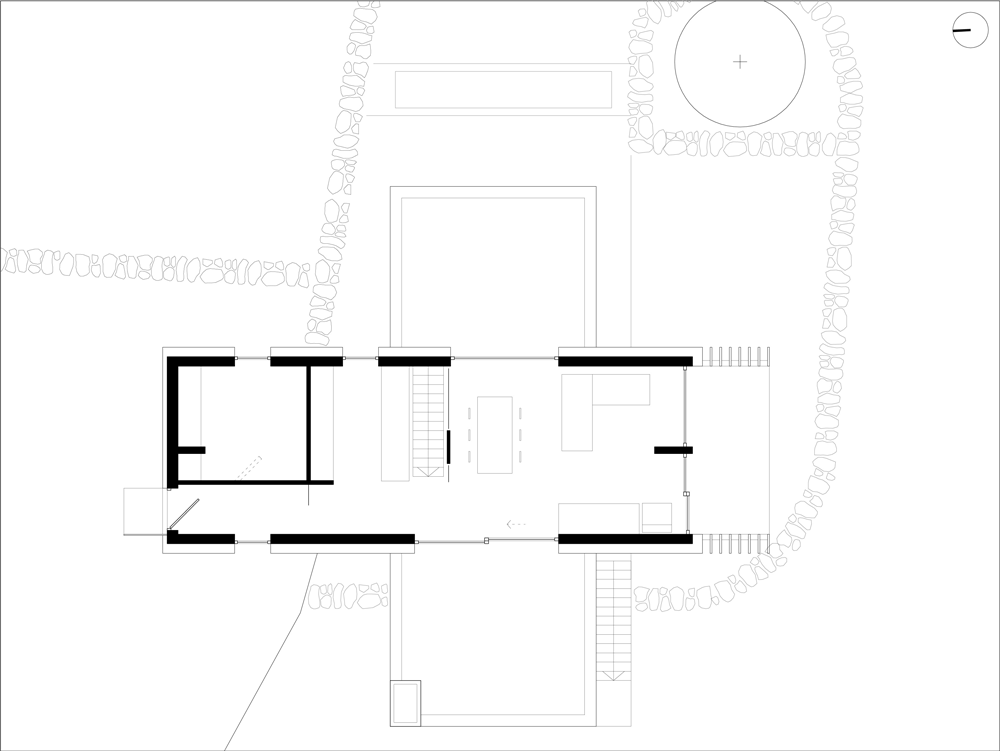 What design elements can you add to your home to enjoy the great outdoors from within? Maybe a skylight above the bath to watch the clouds, a pond in the back yard near the house to reflect the sun onto the ceiling inside, or using a Japanese drainpipe so you can watch the rain dance down it.

What a lovely use of a corner. That curved back on the bench is a genius way of allowing more light in and creating a great looking design detail at the same time. I'd be tempted to put a little uplight in behind the bench to create a light glow when it's dark. It looks like there might be heating integrated underneath the bench seats which means this space is serving lighting, seating and heating all in one. Quite a busy space then, yet it looks so relaxing.
Read about different sized dining areas

"If you have total freedom, then you are in trouble. It's much better when you have some obligation, some discipline, some rules. When you have no rules, then you start to build your own rules." Renzo Piano
To me, this sounds like an architect saying that in the absence of direction from a client, he has to make it all up for himself. It's important to think carefully about how you brief your architect. If you're going to use an architect, give them all the information they need to design a home to fit the way you want to live, not the way your architect imagines you ought to live.
Enjoy your month of March as we pass out of the extremes of summer or winter depending on where you live. If you have any questions or feedback please feel free to contact me. I always love to hear from all of you interested in house plans and home design. You can just reply to this email.
In April's issue we'll take a look at a home with a grass carpet and in Interior Design Decoded we'll see how glass can be used within a loft space with wooden beams.
Until then...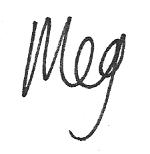 House Plans Helper is powered with love and SBI
---