Collaborate with HPH

House Plans Helper punches above it's weight in terms of traffic and has garnered a mailing list and a following on social channels:

Mailing list: 19K+
Pinterest: 11K+
Facebook: 4.5K+

I am looking to feature people or companies on House Plans Helper who are willing to contribute content and perhaps look for cross promotion opportunities.

The idea is that for a given topic (see list below) we'd have a quick chat about format (eg article contribution or interview), content direction and cross collaboration prospects and figure it out from there.  I've expanded on this further down the page.

I am interested in hearing from people and companies with expertise in the following areas.  I've put them in alphabetical order.

Accessible design / aging in place

Coving and ceiling moldings

Guttering and drain pipes

Radiator based central heating
Project Management for residential building

If you'd like to contribute another topic, that you think my readers will get value from, let me know and I'll consider it. 

Please read the content guidelines below in full before contacting me.

Content Guidelines

Content direction
The purpose of HPH is as follows:

House Plans Helper makes it easy for homeowners to gain the knowledge they need for their building or renovation project so that they can be confident in their design, budget and build.

The content will need to contribute towards this goal.  Take a look around the site.  I'm looking for content that tackles subjects in similar depth.  This usually means several pages of content.

Article guidelines

Any written content will need to adhere to the following guidelines:

The article must be original.  You must own the copyright.  You agree not to submit it to other websites for publication if it is accepted by HPH.

Write from your own perspective, using your own experience and knowledge.
Articles must be at least 700 words in length.

If your articles don't meet these requirements upon publication or in the future, they will be removed from the site.

Image guidelines
Images should be original.  Images based on stock photos are acceptable provided that they have been given an original twist.

HPH generally uses 2 types of images, floor plans which may or may not include dimensions and black and white photography which sometimes include text, some examples of which are available throughout the site and two small examples are below.

I'm willing to use color images if it makes sense for a particular article.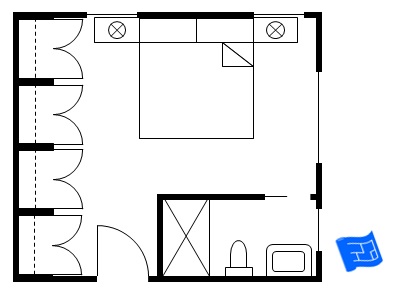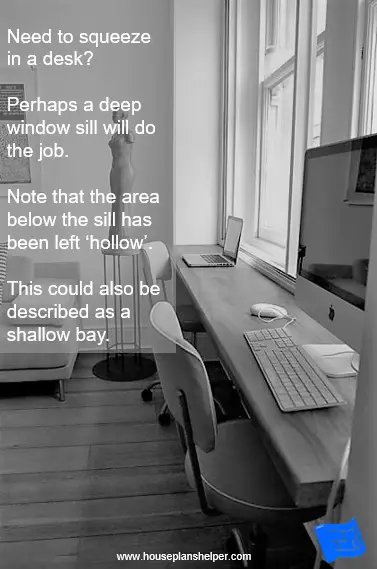 I will provide the HPH logo for your use when you prepare images.

I am open to suggestions for imagery, for example, I can embed a Houzz idea book to provide images for a page.
Interviews
I'll send over some questions and subject areas I'd like to discuss.  You can do the same if you like.

We'll decide whether or not to record the interview for publication as an audio file.

Maybe we'll do a video interview.

Cross Promotion

A 'follow' link to your website will be included on the pages you feature on at HPH.

If appropriate, I may seek to have a link placed on your site back to HPH.

We can discuss posts to be made on social channels (mine and yours).

There are opportunities to fully sponsor your pages if you wish.

I'm open to product collaborations if I feel they will benefit my readers.

Get in touch to discuss your contribution

Please contact me to let me know how you'd be interested in working with HPH.  Please indicate the topic you're interested in and a brief summary of your expertise / experience in that area.

I look forward to hearing from you.