Construction costs

By Meg Escott

Whether you're thinking about your home construction costs for building a new home, or home remodeling costs  for a remodeling project, the question of how much it will cost is never far from your mind.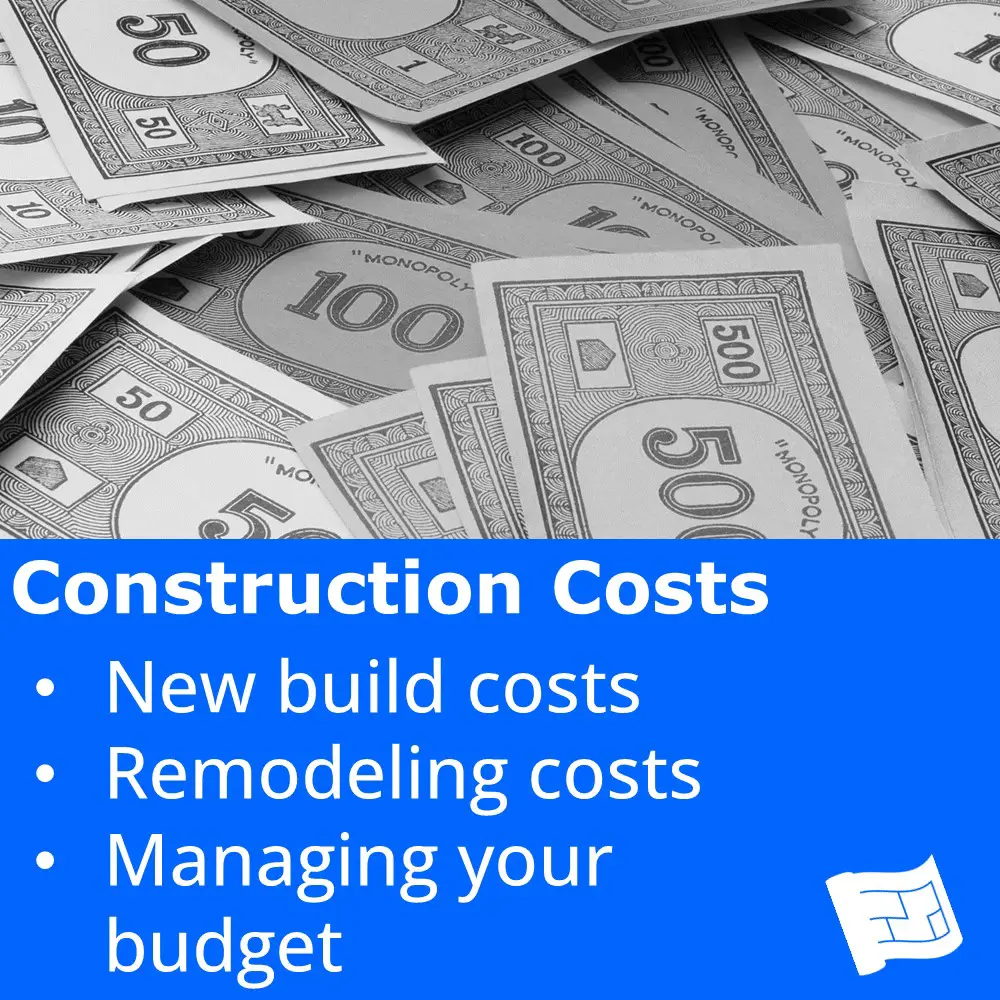 There are a number of concepts to get to grips with such as construction cost per square foot, or remodeling cost per square foot depending on what type of project you're planning.  You'll certainly be familiar with this costing technique, but there are some subtleties that you need to be aware of.
You might be trying to put together a construction cost estimate.

Construction cost on a budget

Working out your budget is a balancing act between how much you plan to spend and how much it will cost and many homeowners are looking for ways to make their budget stretch as far as possible. 
Are you looking for some tactics for home building on a budget?  You've probably heard of some of them, but are they all that they're cracked up to be?
When it comes to home remodeling on a budget, the trick to this can be assessing what really needs to be done in order to keep the scope of your project under control so that your costs don't spiral.

Working with your budget

Setting your budget is a question of working out how much you're going to spend.  Sounds simple – maybe a bit too simple.  When you think about it, there's a lot more to budgeting than just setting the amount that you're going to make available for your project.
Here's some things to keep in mind when you're thinking about your budget.

You'll need to set your goals and priorities.
You'll need to make sure that you're spending the right amount on your project.
You'll need to work out how your budget will be distributed across all the things you'll need to pay for.
You'll need to get informed on how to make sure you get good value on your project.
You'll need to learn how work with your budget as you progress through the phases of design.
You'll need think about how (and who) will be tracking your budget throughout your project.  
You'll need to know what can cause budget blowout and how to avoid it.
If you're doing a project with your partner, you'll need to work out how to be in harmony rather than arguing about your budget.
More construction costs...

You might like these pages.