Cost of building a home

By Meg Escott

If you're planning a building or remodeling project the question 'How much will it cost?' is never far from your mind.

The thing is, project costs vary depending on the state of the economy, your location, building material costs and various other factors (see more about this further down the page).  So, there's nothing like getting an estimate to give you some idea of how much your build or renovation will cost you.

To that end, if you live in the USA, I can help with putting you in touch with local contractors for free, no obligation estimates.  To provide this service I have partnered with Networx.  They make sure all the contractors are certified and licensed and take action on any negative feedback received on any particular contractor.  Go ahead and click on the banner below to get started.

[In the interests of full disclosure - When your request for an estimate is matched with a contractor, I stand to earn a small commission.  The estimate is free to you.]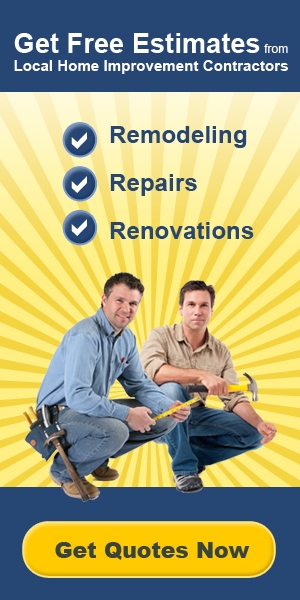 There's great feedback from over 1000 reviews on Trustpilot from people that have used this service.  Why not give it a try?  You might also get a few ideas and pick up some useful information during the estimate process.

As well as getting estimates for yourself, and particularly if you're planning a large project, the services of a quantity surveyor can be very helpful.

I'm working towards developing some information for you on home project costs.  For now, let's go over a few general things about home project costs.

Building costs fluctuate based on several factors:

The economy:  If the economy is good and people have the confidence to put money into their homes this makes contractors busy, so contractors can charge more (within reason) and pick and choose the jobs they do.  It's the age old rule of supply and demand at work.
The cost of labor:  This is closely tied with the economy.  If there are lots of brick layers, laborers and other trades people looking for work, employers can negotiate wages down and vice versa if the industry is on fire and there's a shortage of labor.

The price of building materials:  Building takes a wide range of building materials including exchange rate fluctuations or changes in import taxes if any building materials are brought in from overseas.