Alternatives to Reading House Plans
Alternatives to Reading House Plans

If you find reading house plans tricky, here's some alternatives to reading house plans for visualizing your home. 

If you haven't already read it, check out the information on how to read house plans and see if that helps.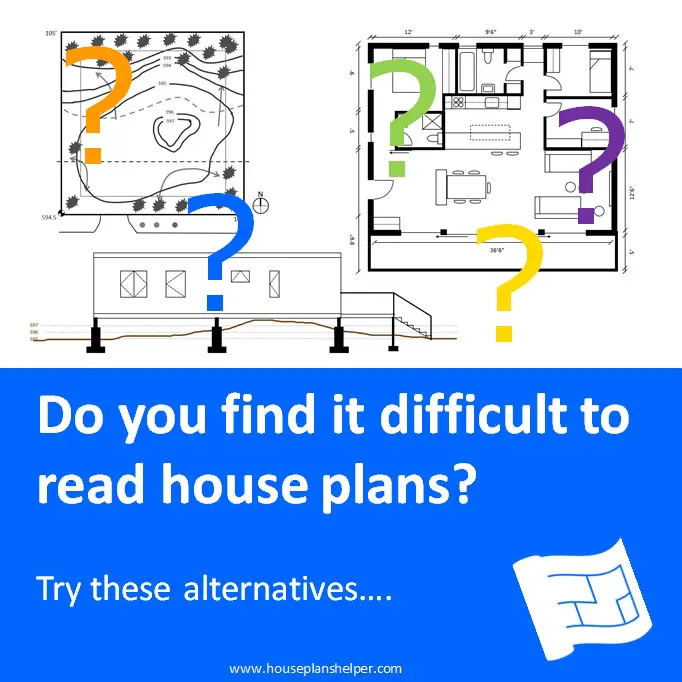 This page forms part of the how to read house plans series.

3D alternatives to reading house plans
Get a 3D digital model made of your home.  This will be an extra cost but it's vital that you understand the layout of your new home.  The cost is well worth it if you're struggling with how to read a floor plan.
It makes sense to arrange for the 3D model to be part of the process for you to approve your floor plan.
Create a digital 3D model
With a digital 3D model you can walk through your new home in 3D.  Usually you view the model on a computer screen, but there are also virtual reality models available that you view through a VR headset that are a lot more immersive.

If you're working with a design professional they can arrange for a digital 3D model to be created of your home. 

Or you could commission a 3D graphical model.  Again you can ask your design professional to arrange this or organize it through another source, here's a suggestion - but I haven't used them personally.  Not all 3D models are created equal.  Expect to pay around $200 for a full model (including roof - which I recommend so you can understand the full form of your new home)
QA Graphics

Another option is to check out Realar.  Realar is an augmented reality app.  It's pretty cool.  You can walkthrough your floor plans as if you're taking a video with your smartphone.
You could go one step further and commission a virtual reality (VR) model.  Professional grade design software such as REVIT, BIM or Sketchup can be converted into VR models without too much trouble or additional cost.  It's the cream of the crop when it comes to understanding your home design before you build.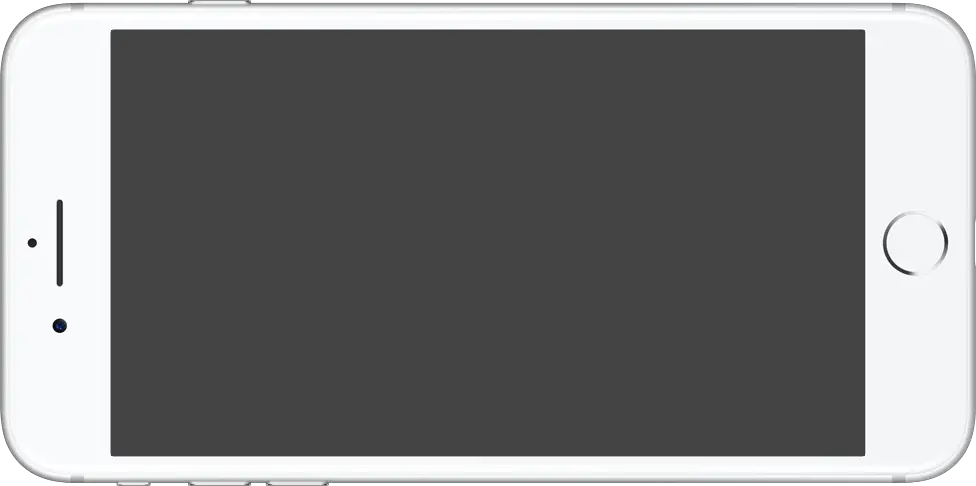 Create a physical 3D model

Architects sometimes make physical 3D models for their projects.  If this is something you'd be interested in, ask your architect.  You might also be able to find an architectural model maker in your area.  Models are usually made from wood or card and are sometimes 3D printed.

If getting a 3D model made from your house plans is going to come at an extra cost it's well worth it if you're struggling with how to read a floor plan.  It's really important that you understand the layout of your future home other wise you won't really know what you're paying to build and you might get a shock when you do see your new home built!

Mark it out in real size
If you'd like to get a sense of your new home in real life size you have a couple of options:

Mark out the floor plan on a 1 to 1 scale (the real size of the rooms).  A really good way of doing this is with chalk on a tennis or basketball court - there are already a few lines you can use for a starting point.  Otherwise the local park with some tent pegs and string also works well.
If you want to imagine what a particular space is like see if there is a space in your current home that's about the same size and imagine it being the space in your new home.  You can also use your current furniture to visualize how furniture will fit inside the space.

If you have any suggestions for alternatives to reading house plans I'd love to hear them.  Go ahead and contact me.

More on How to Read House Plans