Building Contractor Services

By Meg Escott

It's time to engage some building contractor services and find ourselves a general contractor now that we have our detailed design and planning permission / building permit in place.
I'm going to tell you how we went about hiring our general contractor.  I hope you'll pick up a few tips for when you need to do the same.

Get recommendations
We get together a shortlist of 6 general contractors to invite to respond to our tender.  Our architect makes some suggestions and we collect a few recommendations from friends who have recently done a build or remodel.  

Put together a tender package
Our architect is going to handle putting together a tender package which will include the detailed drawings so there's not much for us to do except sit back and wait.
Evaluate the bids
Several of the builders arrange to come round to look at the property to see what they'd be getting themselves into.  The fact that some of them made an effort to do this fed into our bid evaluation process.

When the various builders return their responses our QS steps in for us again to evaluate them. Each builder constructs their quote in a slightly different way so a levelling exercise is required so that the quotes can be evaluated on an equal basis.

For example one the QS will make sure that each builder has included all the necessary work and hasn't left anything out.
Some building contractor services may include an estimated sum for the windows or the kitchen whereas others will leave these out of the quote.
Having compared the tenders returned our QS comes back to us with a list showing the tenders in order of 'levelled' price.
It's not just the price
Now we all know that the least expensive isn't always the best.  'You get what you pay for' and all that, but you start at the best price right?  Then if you don't like what you see you work down the list.
Time to complete is also important to us, but all the builders have come back with similar times to completion and a few weeks isn't going to make much of a difference to us.  A month's rent is a great deal less than the differences in quotes.
Our architect has worked with the front-runner before and is pleased that they've come in at first place.  

Do thorough research
We make arrangements to see two houses that the builder / architect team have worked on previously and we're happy with what we see in terms of quality of workmanship and materials.  We also hear good reports about the builders themselves in the way the work was done and being fair about unexpected costs – giving and taking in an appropriate way.
Another plus is that they have a team ready which includes a foreman that our architect has worked with before and recommends.  
Set a payment schedule
We make sure that the payment schedule proposed lines up with our finance cash flow.  This is particularly important if you are financing your project with a loan.  Agree the payment schedule and payment terms with your lending institution.
Our terms are that both the architect and QS need to sign off on payments to the builder as they arise.  
Sign a contract
There's nothing left to do but to sign the contract.  It goes without saying that you need to get everything in writing.


Building contractor services contracts
The building contracts in Ireland are standardized, and our architect had a 'standard of work' document to supplement the contracts that the builders are familiar with.  In some scenarios I imagine the contracting stage is more complex and as a homeowner it's vital that you understand the deal you're making with your contractor.  Seek advice if you need it.

Gearoid the builder and Myles, us and the architect are all present for the signature session.
The minute I meet Myles I get a good feeling.  He reminds me of my father.
Let the demolition commence!!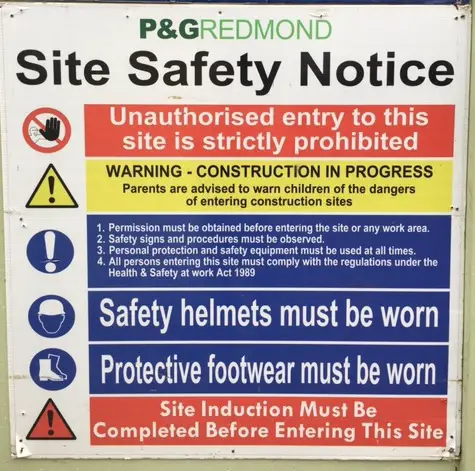 The National Association of Home Builders is a useful source of information.  Try the 'consumers' tab.
More Remodelogs for you...

1 - My Dream House
2 - My dream house - First Floor

3 - Dream House Floor Plan Inspiration

5 - Architectural Design Brief

8 - More architectural floor plans (coming soon)

9 - What is a Quantity Surveyor?
11 - Building Contractor Services