Construction Cost Estimate
Construction Cost Estimate

If you're planning a building or remodeling project getting a construction cost estimate is part of the process.
For new build projects, the usual method is to through a bidding process once you've settled on your design.
If you're doing a smaller project, or you want to manage your contractors yourself, then you'll be needing cost estimates for each of the jobs that you need to get done.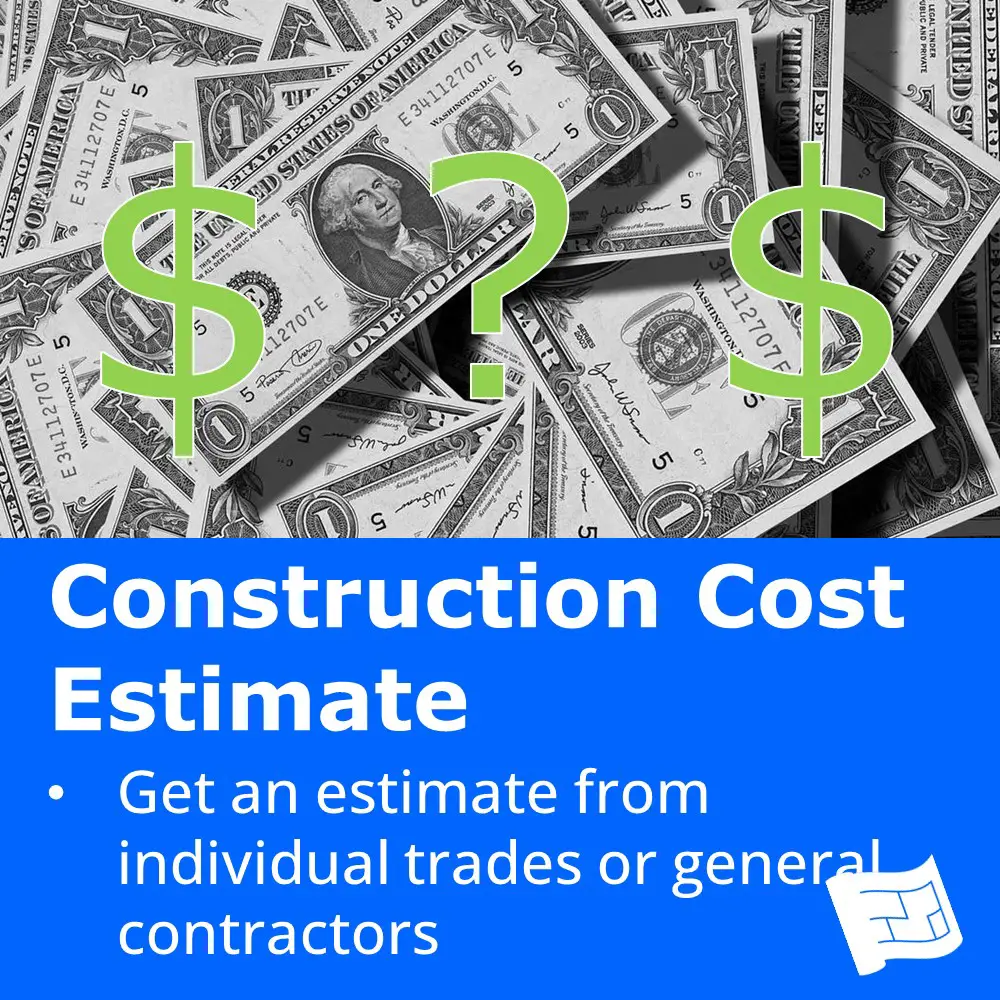 To that end, if you live in the USA, I can help with putting you in touch with local contractors for free, no obligation estimates.  To provide this service I have partnered with Networx.  They make sure all the contractors are certified and licensed and take action on any negative feedback received on any particular contractor.  Go ahead and click on the banner below to get started.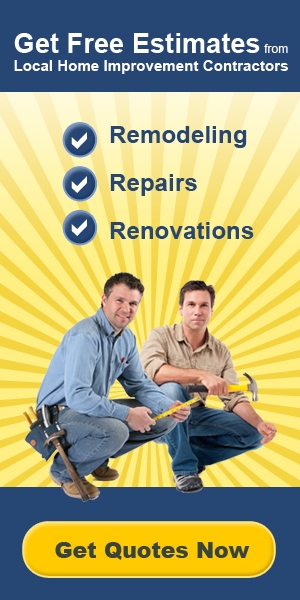 There's great feedback from over 1000 reviews on Trustpilot from people that have used this service.  Why not give it a try?  You might also get a few ideas and pick up some useful information during the estimate process.

As well as researching estimates yourself, and particularly if you're planning a large project, the services of a quantity surveyor can be very helpful.

[In the interests of full disclosure - When your request for an estimate is matched with a contractor, I stand to earn a small commission.  The estimate is free to you.]

Networx also have some great cost estimates for different types of jobs that you might want to get done if you're remodeling or renovating.
Jobs such as...
Cost to remodel a kitchen

Cost to remodel a bathroom
Cost to remodel a bedroom
Cost to finish a basement

Cost to build a deck
Cost to install a window
Cost to build a driveway

When you approach contractors for estimates, remember that the more detail you can give them about your project, the better the construction cost estimates will be.
Contractors may want to visit your home to take stock of your project before they give you a quote.

Other methods for a construction cost estimate
If you're building or remodeling, another popular method for your construction cost estimate is to use construction cost per square foot or remodeling cost per square foot.
To keep your cost estimates down, don't forget to take a look at home building on a budget and home remodeling on a budget.

More construction costs...

You might like these pages.