Home Remodeling on a Budget
Home Remodeling on a Budget

Here's some steps to take for home remodeling on a budget to make sure you don't break the bank on your remodeling project.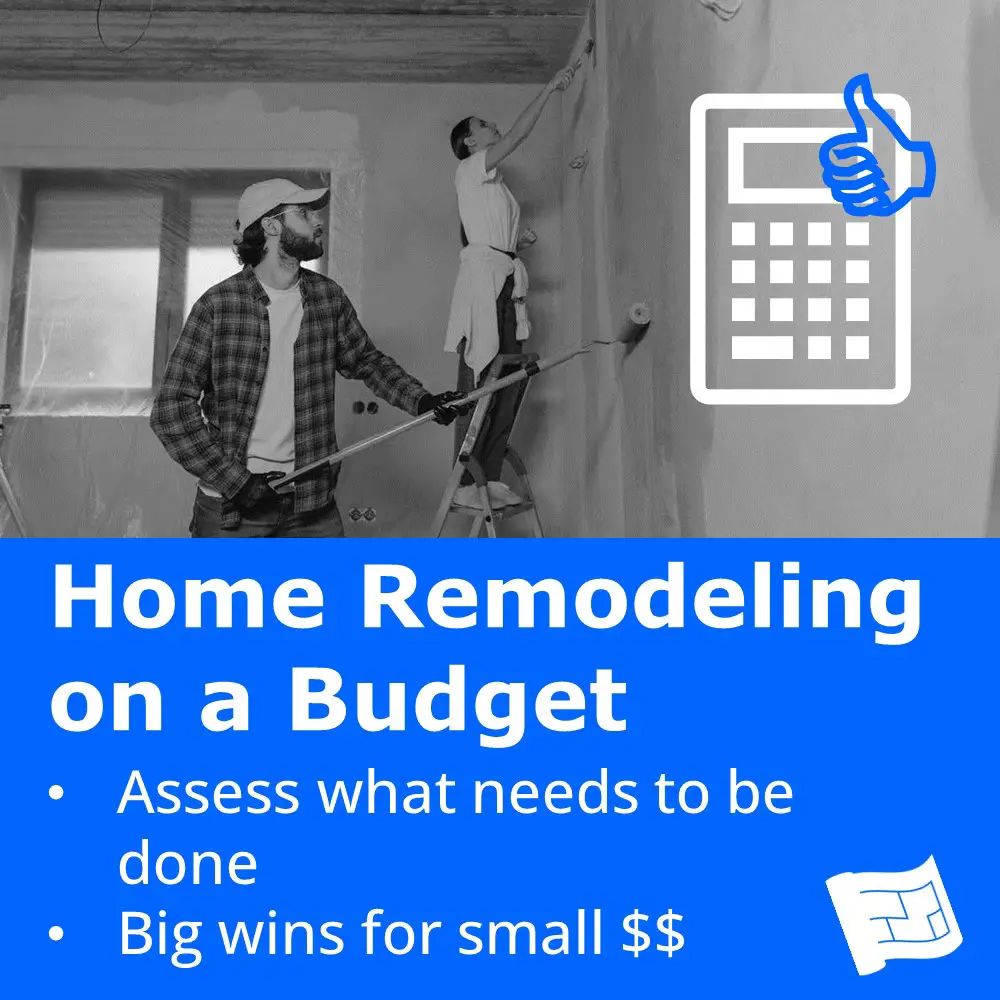 Assess what needs to be done

You're thinking about doing a remodeling project because you're in some way dissatisfied with your home, or you see some potential that you want to realize.
The secret to keeping the scope of your project to a minimum is to take a long hard look at what work needs to be done and what doesn't need to be done, or what can be done inexpensively.
Here's some things to consider when you're deciding on what to do for your home remodeling on a budget.

Spruce it up
It's likely you're looking at your current space and comparing it against the vision you have in your mind for your space. 
Before you make any decisions, spend some time thinking about how your current space can be the best it can be. 
If your home is at all untidy, disorganized or dirty, have a good tidy up, de-clutter and clean up.  You'll be surprised how differently you might feel about your home once it's looking spick and span and you know where everything is.
Next go a bit further and style your room nicely with will placed ornaments and maybe some flowers.
If you invested in changing your decor, which is to say changing your wall and floor coverings and maybe investing in some new lighting and furniture, would that mean that your space fulfills your vision?  If so, there's no need for a big remodeling project.

Repair it
Is there anything that is broken and needs repairing, or anything that needs some maintenance?  Having everything in good working order is essential to enjoying your home.  Repair jobs should be a priority in your project.

How you use the space

Think about how you use the space you are thinking of remodeling.  Could re-purposing some of your space be the answer?
Furniture

Have a look at the furniture you have and the furniture arrangement.  You can use the pages on room design to help you work out if a different furniture arrangement or different furniture will provide the solution rather than an expensive remodel.
Consider repainting and recovering furniture and sourcing pre-loved pieces from family and friends, Craigslist, eBay and auctions.  It's kind on your wallet and better for the planet as well.

Daylight

Think about the daylight in your spaces.  If you think spaces are dark consider brightening the wall color or adding a large mirror to the space.  Ensure that your windows are clean and that they're not obstructed by your window treatments or a plant or tree outside.

Lighting at night

How is your lighting working at night time?  Experiment with a few lamps before you start thinking about adding or moving lighting fixtures.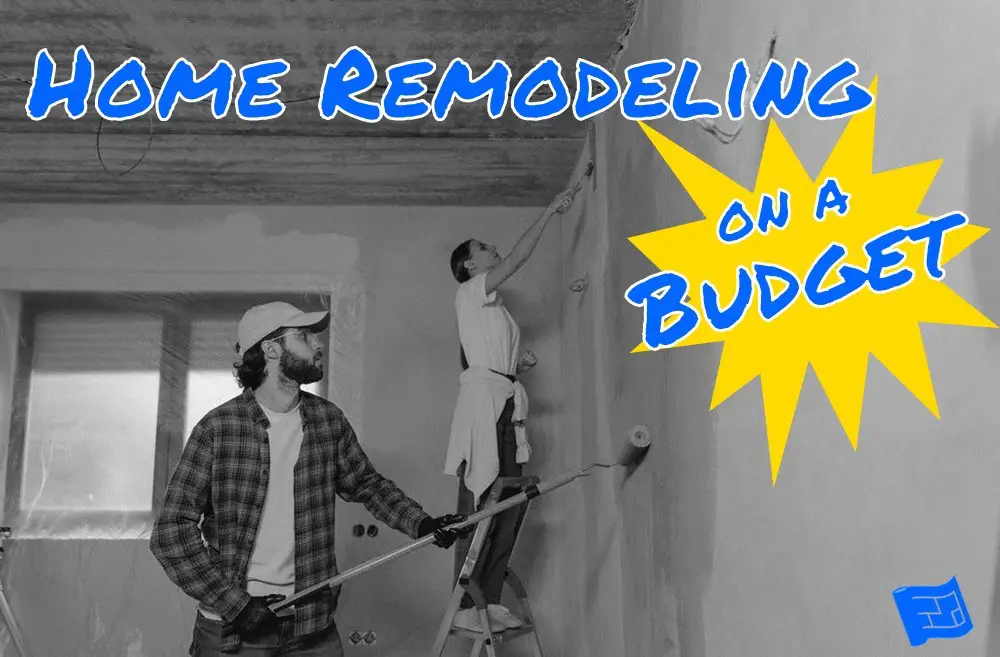 Ways to save for home remodeling on a budget

Changing space
If you decide that you need to reconfigure or add space to accomplish your remodeling goals, here's some tips.

Stay within your current envelope – this means sticking with your exterior walls the way they are and not building any additions.
If you're considering removing walls, walls that are non-load bearing and do not contain plumbing will be the least expensive to remove.
Does your home have any unfinished space that could be finished to provide more space?  For example a basement, attic or garage or perhaps an outbuilding.
Labor & materials
What skills do you or your friends and family have that could contribute to your project?
Find out where your local architectural salvage yards are, and set up alerts for things that you are looking for on websites which might have what you're looking for for sale.


Is my project a gut job?
Gutting your home means removing the wall finish so that the framing is exposed.  Having your framing exposed makes it easier to get at your wiring and plumbing and upgrade your insulation.  On the flip side gutting your home means there's more work in demolition, it's messier and more costly.
If home remodeling on a budget is what you're after, don't be pushed by your electrician or plumber into gutting your home just to make their lives easier.  Assess whether or not it's truly necessary.

Big wins for relatively small moves for home remodeling on a budget

Here's some remodeling projects which are relatively small projects and punch above their weight in terms of how they improve your home.

Install a skylight to flood the space with natural daylight
Install dimmer switches for instant mood lighting at night time.
Add storage with built-in or free standing furniture
Improve the connection to outdoors by replacing a window with a door.
Remove a wall to create an open plan space.
Alter the layout of the stairs to improve flow and space at the top or bottom of the stairs.
More construction costs...

You might like these pages.