Home Building on a Budget
Home Building on a Budget

The concept of home building on a budget is an important one because most homeowners are in a position where they wish their budget was bigger.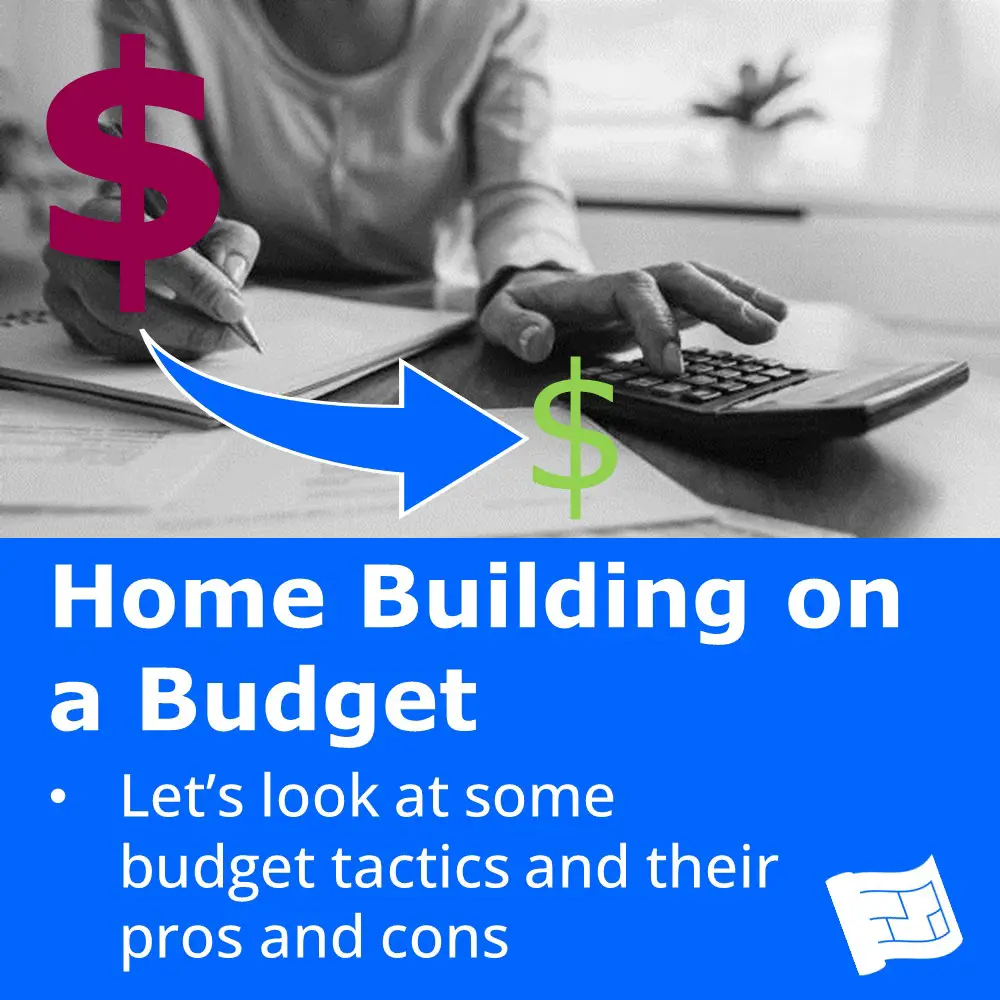 If your idea of building on a budget is to find the cheapest builder using the cheapest materials then you'll end up with a home that's cheap and low quality.
There's nothing about being on a budget which means your home has to be cheap – what it has to be is good value – good bang for your buck.
Let's start with some principles for home building on a budget…
Principles for home building on a budget

Home building on a budget does not mean sacrificing design. It's perfectly possible to have an affordable home that is well-designed.
Home building on a budget does not mean sacrificing your project goals, it means prioritizing the goals for your project.
Home building on a budget should be about cutting down on your maintenance costs and your utility bills as well as cutting the cost of building your home.
Home building on a budget doesn't mean you lose sight of getting a good return on your investment.
We're already explored elements of home construction cost, here we'll look at some common tactics for home building on a budget and examine their effectiveness for saving your money.

Tactic 1 - Cut down on design fees

Since the design of your home is amongst the first steps to building a new home, it's not surprising that homeowners try to save money in the design phase.
There's no doubt that by buying tract home, or a house plan from many of the available house plan sites will cost you less that engaging the services of an architect.
The thing is, many cost savings, both in terms of cost to build and ongoing costs are achieved through clever design solutions, and to achieve clever design solutions, you need a clever designer on board.
Buying a tract home or a house plan may not offer your project sufficient flexibility in the design of your home to make the cost savings that you're looking for.
While it may appear counter intuitive to spend money on design fees, if you choose your designer well, making sure that they're on board with what you want to achieve for your budget you'll reap the rewards for your investment on design fees.

Tactic 2 - Save money on the interior fit out

Most homeowners are looking to express themselves through the fixtures and fittings that make up the finishes inside their homes.  For this reason, as homeowners we usually get heavily involved in choosing all the selections for our homes.
Here's two facts to put this tactic into perspective.

The interior fixtures and fittings usually may up between 15% and 20% of the project budget for your home, so even if you spend the bare minimum on your interior finishes, the scope for saving money in terms of your whole project is somewhat limited.
As a general rule, the price for a fixture or fitting in your home is make up of 50% labor and 50% materials.  So again, even if you spend the bare minimum on your fixtures and fittings, the labor costs are going to be a constant so the scope for saving money is limited.
Obviously, interior finishes are an important area to keep an eye on when it comes to watching your budget, and yet to make real savings, you have to find additional ways to save money.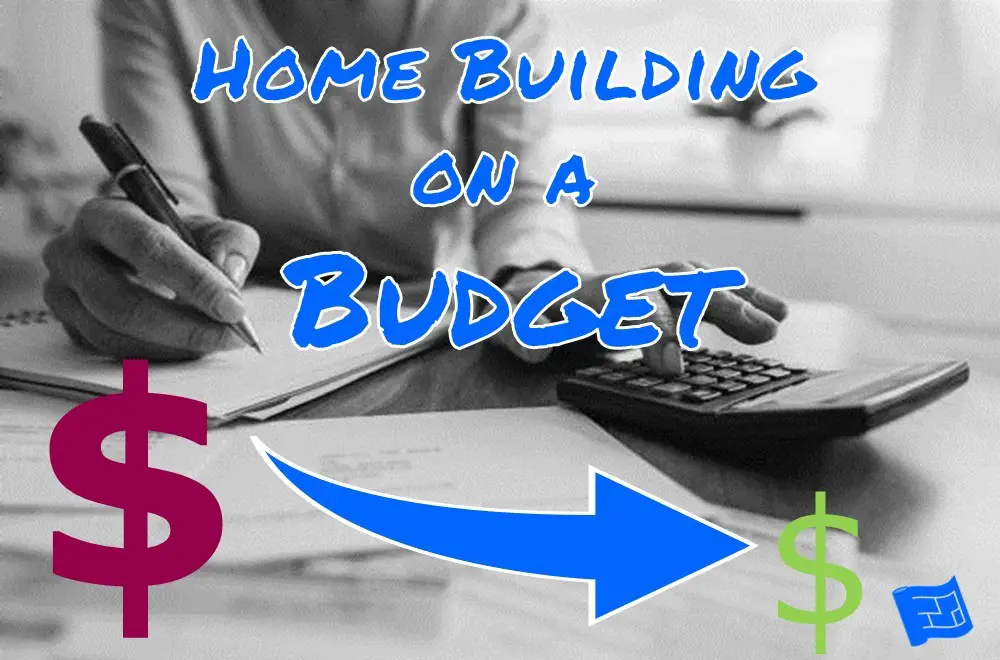 Buying your own fixtures and fittings
Another way you might be thinking of saving money is to buy your own fixtures and fittings to save on the margin that your contractor would be making if they bought the items on your behalf.
On the surface this sounds like a good plan and yet there are a few other things to consider…
Your contractor needs to make a living.  The margin that they take on fixtures and fittings contributes to the profit that they can make on your job.
It's likely that your contractor has trade accounts with several suppliers, so the chances are that you'll pay the same price sourcing items for yourself as you would pay allowing your contractor to buy the item and charge their markup.
There are several stages in the fixtures and fittings lifecycle – figure out quantity (for some items), buy, take delivery, store if necessary and install.  That's a chain of 5 events.  It's also important to remember that fixtures and fittings are required at different times so there's a lot of coordination involved.  If you start getting involved it makes managing and coordinating the chain more complex making it harder work for your contractor.
If something goes wrong, it can be hard to determine who should sort it out.  For example, let's say you bought a washbasin and stored it in your garage for a month, then brought it over to your site where it sat for a week before your cabinet maker placed it into the vanity unit, then the plumber plumbed it in.  If that washbasin starts leaking because of a crack who is responsible?
If your contract stipulates that the supply, storage and installation of fixtures and fittings is your general contractor's responsibility, if that washbasin starts to leak a week after you move in, you just call your contractor, then it's their responsibility to sort the problem out.

Tactic 3 - Be your own contractor

Another common method homeowners turn to for home building on a budget is to take on the project management which means that you'll cut out the overhead and profit margin that you'd have paid to a general contractor.
If things go smoothly, you could save up to 20-30% of project costs which is very tempting.
Let's have a look at what it takes for things to go smoothly.  What skillset and relationships does a general contractor have and what do they do?  After all, the work that a GC does won't do itself so you'll need to fill in the gap.

Relationships and credit terms with suppliers
Relationships with tradespeople
Coordination of ordering supplies and equipment)
Coordination of trades onsite (hiring, checking work, paying)
Understanding of plans and construction techniques
Knowledge of building codes
That's quite a list of relationships, skills and work.
Then there's the time involved.  You'll need to attend site meetings and be on the end of the phone to answer questions.  It's probably not something that you can fit in alongside a full job effectively.

Tactic 4 - Take on some of the work yourself
Since labor is 50% of your budget, taking on some of the work yourself can be a great way to save.
Another variation of this tactic is to have a friend or family work on your project for mates rates.
There are a few considerations to bear in mind with this cheap labor tactic…
If you are working in your own, as opposed to a crew of trades the work is going to take you much longer.  There's no point you taking on a job that's going to cause a delay on your project where the delay is going to cost as much (eg in rental costs), if not more, than you save.
If you have a friend or family member doing some work at lower rates, remember that they still need to make a living.  They are going to be juggling your job with other jobs they have on, and they will likely need to make the jobs where they're earning a healthy profit margin a priority.
The other thing that tends to happen when you're working on your own or with friends and family is that the formality of signing contracts and reaching firm understandings on costs and timelines tends to fall through the cracks.  This means you've no contract to fall back on if things go wrong which can make for some difficult conversations.

More construction costs...

You might like these pages.