Guest Bedroom Design

So let's take a look at guest bedroom design, from a functional design perspective rather than a 'choose the color of your throw pillows' perspective.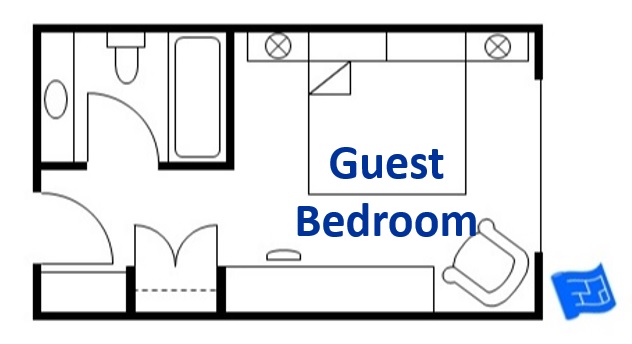 Part of the joy of having a home is being able to invite friends and family to stay.  On this page we'll take a look at what guests need when they stay with you and go through a few design ideas that you can use to house your guests in comfort.

This page forms part of the bedroom design series.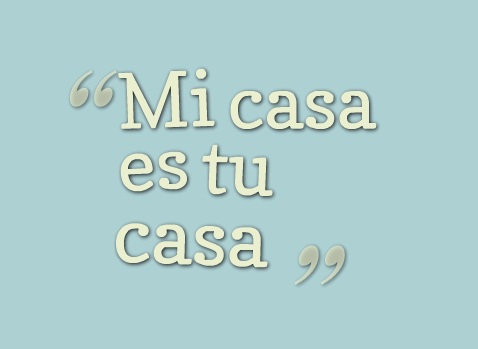 What do your guests need?

How many guests, how long, how often?

The first thing to ask yourself when you're figuring out your guest accommodation is who's coming, how long are they staying and how often do you have guests to stay?
Then it's a question of realistically matching up these requirements with the space you've got available (or can afford to build).  Your guest accommodation might range from a separate guest house or guest suite to an office space or playroom doing double duty as a guest room.


Who's coming to stay?

What your guests need depends very much on who's coming to stay.  Does your sister come to visit with her kids for a weekend?  Are your parents coming for a long term stay?  Does a friend need a night to crash while they pass through town?  Do any of your regular guests bring pets?

So each guest needs a bed, somewhere to wash, somewhere to store their belongings and somewhere to stash their suitcase and maybe somewhere to make themselves a cup of tea.

How long and how often?

If your guests stay for a long time (you'll have to decide what your definition of a long time is for guests!) or come often it's worth putting some time into thinking beyond the sleeping and bathing arrangements.
For the time that they stay, guests are effectively living with you so to make all your lives more comfortable during the time that guests come to stay, don't forget to think about...
Extra space for guests' coats and shoes (if you have a shoes off policy).
Extra space in your living room to seat guests.
Extra seats at the table for eating.
How you can give your guests office facilities if necessary. (eg wi-fi in their room)
How your guests might get a bit of privacy during the day if necessary.

Guest bedroom design ideas

Double duty guest bedroom designs

This is probably the most likely scenario for most people.  It's also the most efficient home design wise since you haven't got any space that isn't used.

Here's some rooms that can be used for double duty in guest bedroom design and some pros and cons.
Double duty room




Pros

Cons

Home office - there's some great looking office furniture that have a murphy bed in the range.


- Having a bed in an office can be a very pleasant place to read a book or watch TV when guests aren't staying.


-  Awkward if need access while the guests are sleeping.


Living room - probably only applicable if you've got two living rooms


Guests can watch TV!


-  Guests need to wait until everyone has left the living room to go to bed.

-  Bed might need setting up every night.


Bedroom - needs to be big enough to sleep the number of guests


-  Requires no extra space, except space to store extra beds


-  Someone has to give up their bedroom for the duration of the stay.

-  Awkward if need access to bedroom before guests get up.


Corridor - a single bed or set of bunk beds can fit nicely in a wide corridor with curtains for privacy


-  Requires very little extra space.

-  An office space could fit under a high bunk


-  Not especially private


Dining room - sounds strange but dining rooms tend to be bedroom sized and might be more convenient than living room.


- Need to buy a table that will fold down.

-  Need to set up and take down bed every night

Dedicated guest room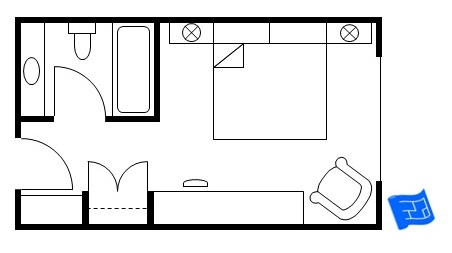 If you're able to dedicate a whole room, and maybe even include an en-suite for guests then the principles of bedroom design (perhaps with smaller wardrobe and storage requirements) and bathroom layouts can be used to design these spaces.
If you're designing or remodeling and you think that your guest room won't be used much it makes sense to design it in an area of the house which can be closed off to save on heating or air conditioning bills.

Dedicated guest house or suite

If you're going for a guest house or guest suite then you'll need the help of all the room layout pages to design this space.
While this can seem extravagant some people use these spaces to house their noisy teenagers and kidults if they don't move out.
Above the garage can be a great area for a guest house or suite.

Guest bed ideas

Think about what the following guest bed ideas could do for your guest bedroom design solution...
Murphy beds (beds that fold down from the wall)

Loft beds (beds above head height in a room)
Beds in a mezzanine space (similar to a loft bed but with space to walk as well)

More on bedroom design for you...

More room design for you...