Your Budget for Your New Build Or Remodel
Your Budget for your New Build or Remodel

As a homeowner, your budget for your new build or remodel project is never far from your mind...
At the beginning of your project, you're hoping you've got enough.
Then when you start talking to a design professional or builder you find out you won't get as much as you hoped for the money you have available.
Or worse, you spend time and money and emotion on your design, go through the planning / permitting stage, and then find that the quotes you are receiving back from contractors are way above your budget.
And often, once your construction phase starts, the money that you spend has a way of creeping up and while you love your new home, it cost more than you bargained for.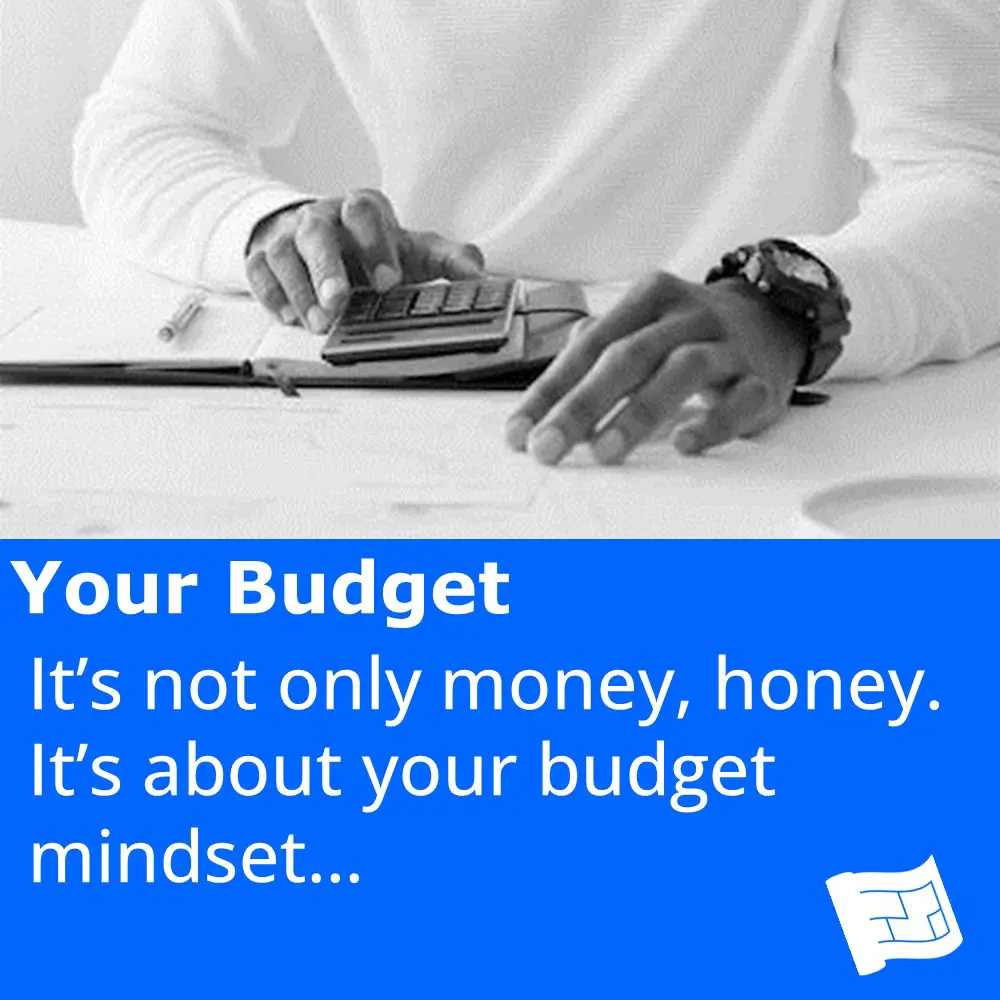 Any of the above scenarios are more likely than you might think, so the aim of the budget section in the Home Project Playbook is to take you through some methods to manage your budget for your new build or remodel successfully from the start of your project to the day you move in.

Your Budget Mindset

To start with I want to talk about the perception of your budget and I don't mean your perception about whether or not it's sufficient for your project.  It's more to do with your budget mindset and how you view the role of your budget in your project.
Here are a few perceptions I've heard on budgets...


"I feel like our budget is a hand-break on our project." 

Rather than thinking of your budget as a constraint, start to think about it as a catalyst for your project.  Your budget is going to buy you a new lifestyle in your new space.  Nothing can happen without your budget.


"Our architect tells us that we need more money to get what we want.  It feels like the budget is the boss."

You're the boss and you have a requirement - that your home project is realized in line with your budget.  Everyone involved in your project (you and the professionals you work with) need to find creative solutions that meet your needs and are appropriate for your budget.  It means being ingenious and creative... can do, not can't do

8 ways that your budget for your new build or remodel will help

When you think about it, you can begin to see the different aspects of how your budget for your new build or remodel will help your project rather than holding it back.

1 - Goal setting / feasibility

Your goal is to create your new home on budget.  Early on in your project, when you're doing your research, you'll start to get a picture about what you can afford.  You can take a look at the construction costs section of the site and research things like construction costs per square foot or remodeling cost per square foot or getting a construction cost estimate.  Right from the beginning, create goals that are feasible for your budget.
2 - Aligning and Refining
As you progress through the design stage of your project you'll begin to allocate your budget to different parts of your home.  The decisions that go into the iterations of keeping your design aligned with your budget will improve the design of your new home as each decision will have been carefully considered bearing in mind your budget and your priorities.
3 - Securing finance

Your budget forms part of the plan for your home project and as such is an important part of securing finance for your new home.

4 - Creating value

The combination of the money you spend and smart design decisions will create value in your new home.  The value may be monetary, property crashes not withstanding, but most importantly, you'll create value for your lifestyle in creating a home that improves your everyday life.

Not a bad investment if you ask me.

5 - Keeping negotiations real

If you're serious about keeping your budget in control, you'll be serious about sticking to it.  However, above the bottom line of the total of your budget there are all sorts of line items and details making up the cost and many of those line items can be negotiated.
You'll negotiate a price for your design professional and other consultants.
You'll negotiate a price for your contractor.
You'll negotiate with yourself (and also your partner).   You might decide you want to spend more on your kitchen worktop and in order to do that you're happy to have wooden planks in the sitting room rather than parquet.   
6 - Fostering commitment
Putting money on the line, or skin in the game as they say means committing to your project.  Once you've negotiated and signed contracts with your professionals, consultants and contractors, all of you are making a commitment to your home project.

7 - Managing your project

The progress of work on your project and making payments go hand in hand.  As soon as you see any problems with the budget during your build, you'll be able to course correct.
8 - Reducing stress
Spending the amounts of money involved in your home project can be stressful.  House Plans Helper is all about getting your prepared and informed so that you can reduce the stress that you experience on your project.

The good news is that if you're in control of your budget, you're likely to be in control of the other aspects of your project, at least those that are within your control .

Talking About Your Budget

I just want to add in here a little bit about talking about your budget for your new build or remodel.
Some people believe that if you reveal your budget to your builder or an architect, they'll design a building that eats it all up, or they put their fee or margin up.
You can't get any meaningful advice unless you're upfront about your budget.
If you don't have an exact figure to talk about, you can keep it to a range or state your upper limit if you feel more comfortable with this.

A scenario to think about
From architects, builders and designers I know, they tell me that homeowners typically have only 50 – 75% of the budget they need to do what they want, probably because they haven't done much research up front.
If this happens to you, how do you get past that?
There's no need to throw the towel in and abandon the project. You'll can use the power of design to get what you need. Get creative and thoughtful about lower budget options and solutions.
The big project you were imagining might not be on the cards, but there will definitely be things that are within your budget that will improve your lifestyle like...
Better space
Better storage
Lick of paint / carry out some maintenance or repairs
Better connection to outside
Timing of delivery – good things can come to those who wait – plan strategically
What can you do now, what can you do later?
Consider designing and getting any permissions necessary for your project now and stagger the work to make it more affordable. Perhaps do loft conversion now, and do your downstairs extension in 2 years time. Do areas that are close together at the same time or you'll be re-painting rooms and wanting to change things.
How about building the space for your new kitchen and putting in a basic kitchen now, with a view to getting better cabinet fronts and a stone countertop later.
Let's look at an example...
Let's say that your goals for your project are to be more relaxed and calm at home, and you need to be able to accommodate a new baby that's on the way. At first you may have through of doing a first and second floor extension to get more space downstairs and a new bedroom. If your budget won't stretch to that, is it not true to say that improving your storage downstairs and building robes along the wall of the master bed and converting your large walk-in closet into a bedroom will accommodate your needs at much less expense?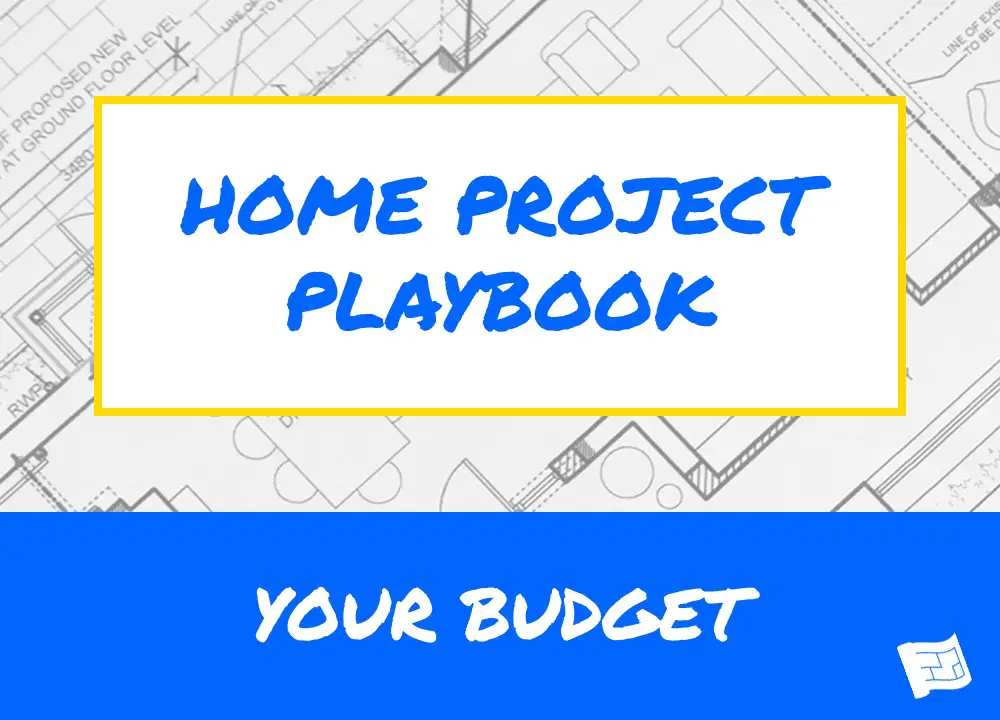 The Playbook is a work in progress.  Anything without a link is coming soon.
Phase 1 - Project Preparation

Phase 2 - Design Preparation

Project Delivery Strategy

Phase 3 - Design

Schematic Design (Floor Plans & Elevations)

Design Development (Detailed Design)

Phase 4 -  Construction
Your Contractor / Builder